There's a social media meme going around in which people are asked to name ten books that have stuck with them. Here's my list (in some cases, I'm treating entire series as a single work):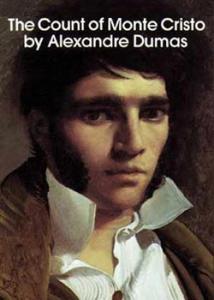 1. The Count of Monte Cristo (Alexandre Dumas)
Yes, I'm aware of its many shortcomings, but it's still an all-time favorite.
2. Watership Down (Richard Adams)
The first book I ever finished then immediately flipped back to page one and blew through it again. Wonderful book!
3. Inca Gold (Clive Cussler)
Not my favorite Cussler book, but the book that inspired me to write action-adventure.
4. The Wheel of Time (Robert Jordan)
Despite the "mushy middle" of this series, it's a favorite for many reasons. One of my favorite fantasy worlds.
5. The Lost World (Arthur Conan Doyle)
One of the books that inspired my fascination with ancient mysteries, legends, and adventuring.
6. The Belgariad and The Mallorean (David Eddings)
Another favorite epic fantasy. Engaging characters who stick with you.
7. The Brothers K (David James Duncan)
Ignore the thin veneer of baseball and enjoy this multi-faceted story of disappointment, loss, redemption, and the importance of family bonds.
8. The Harry Potter series (J.K. Rowling)
My all-time favorite YA series. Bonus points for excellent audiobooks- both the US and UK narrators are fantastic.
9. Riptide (Douglas Preston and Lincoln Child)
The book that got me hooked on my favorite writing team.
10. The Pillars of the Earth
My favorite historical fiction.
That's my list. What's yours?